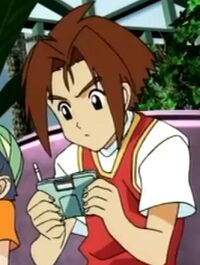 Kaito Tatsuno is a teenager who seemed less interested in actual dinosaurs even when his father helped to design the Dinoterium, a place that is a tribute to dinosaurs. When he stumbles upon the Dragozaurs stealing a local life force, his cry for the sake of life reawakens the Dino Knights and since then, he has been their ally. He possesses one of three Dino Daggers that can restore a Dino Knight's strength.
Ad blocker interference detected!
Wikia is a free-to-use site that makes money from advertising. We have a modified experience for viewers using ad blockers

Wikia is not accessible if you've made further modifications. Remove the custom ad blocker rule(s) and the page will load as expected.